TODAY'S LATEST SATELLITE PICTURES:
---
---
TODAY'S WEATHER DISCUSSION AND FORECAST:
..Good Morning. HAPPY BIRTHDAY TO MY WONDERFUL WIFE ROBIN!
..Today we begin a cooling trend. Temperatures will be coming down along with lower elevation humidity levels will be going up. However, the higher elevations will not see an increase in Humidity levels due to a dry thermal layer in place above the ~6300′ level. This will and is currently affecting the fire behavior this morning along with increasing gusty winds. I'll have an update on that a little later today.
..A Trough of low pressure will be moving onshore to our North today. This will bring an increase in the winds locally, as well as a wind direction change. Temperatures will be cooler today, and continue to cool over the next couple of days. Humidity levels will still be pretty low mid day, for the mid slope foothill areas, so the Fire Danger levels will continue to be VERY HIGH for the afternoon hours each day along the front country. Please be careful!!
..As the Trough strengthens locally, the marine layer will deepen coupled with a Catalina Eddy, to help push morning fog and clouds further Inland through Friday morning. This will also further the cooling trend.
..Saturday the Trough will weaken but temperatures will still remain at about average for this time of year through mid week next week as weak troughing remains offshore.
..Gusty winds, especially in the passes during the afternoon and evening hours will continue. This morning at Lake Arrowhead the winds were from the SW @ 10-15 mph, at my location SW @ 8-12mph, and the Cajon pass has winds from the WSW @ 17-25mph . Across the mountain the humidity levels are up from yesterday below the ~6500′ elevation by almost 20%. Above 6500′ they are still in the low teens.
..Looking out into the future, an area of low pressure will continue to remain in place offshore from Nor-Cal helping to keep our temperatures in check through mid week next week. This will also keep the Monsoon away from the SoCal region.
..Today's FIRE DANGER LEVELS will continue to be VERY HIGH during the afternoon as humidity levels drop and temperatures reach peak heating.
..Please be careful out doors during this period of High Fire danger. Welding, BBQ's, or any type of outdoor fire should be accompanied by a fire extinguisher and a shovel.
..Don't forget to leave extra water and shade for your pets as this heat wave continues.
..Have a good Day! Enjoy the nice mountain weather!!
..Thank you for joining me at www.lakegregoryweather.com. RC*
---
Yesterday's' High and Low temperatures were:
Crestline-93/67, Playground WS-88/64*, Twin-Peaks-86/63*, Rim Forest-87/61*, Lake Arrowhead Village-96/63*, Lake Arrowhead North-97/64, Arrowhead Villas-86/65*, Heaps Peak-79/67*-S-15-24mph, Running-Springs-84/64*, Crab Flats-GVL-85/68*, Big Bear-85/57*, Waterman Canyon-90/68*, N-San Berdo-106/63*, Devore Heights-97/67*, Cajon Lookout-92/66* winds-SW @ 15-24mph.
---
---
http://lakegregoryweather.com/wp-content/uploads/2017/06/logo6.png
0
0
Ron
http://lakegregoryweather.com/wp-content/uploads/2017/06/logo6.png
Ron
2020-04-16 09:28:56
2020-08-04 10:23:14
Tuesday, August 04, 2020
Lake Gregory cam-lakegregoryweather.com
Playground Drive cam-AirSites2000.com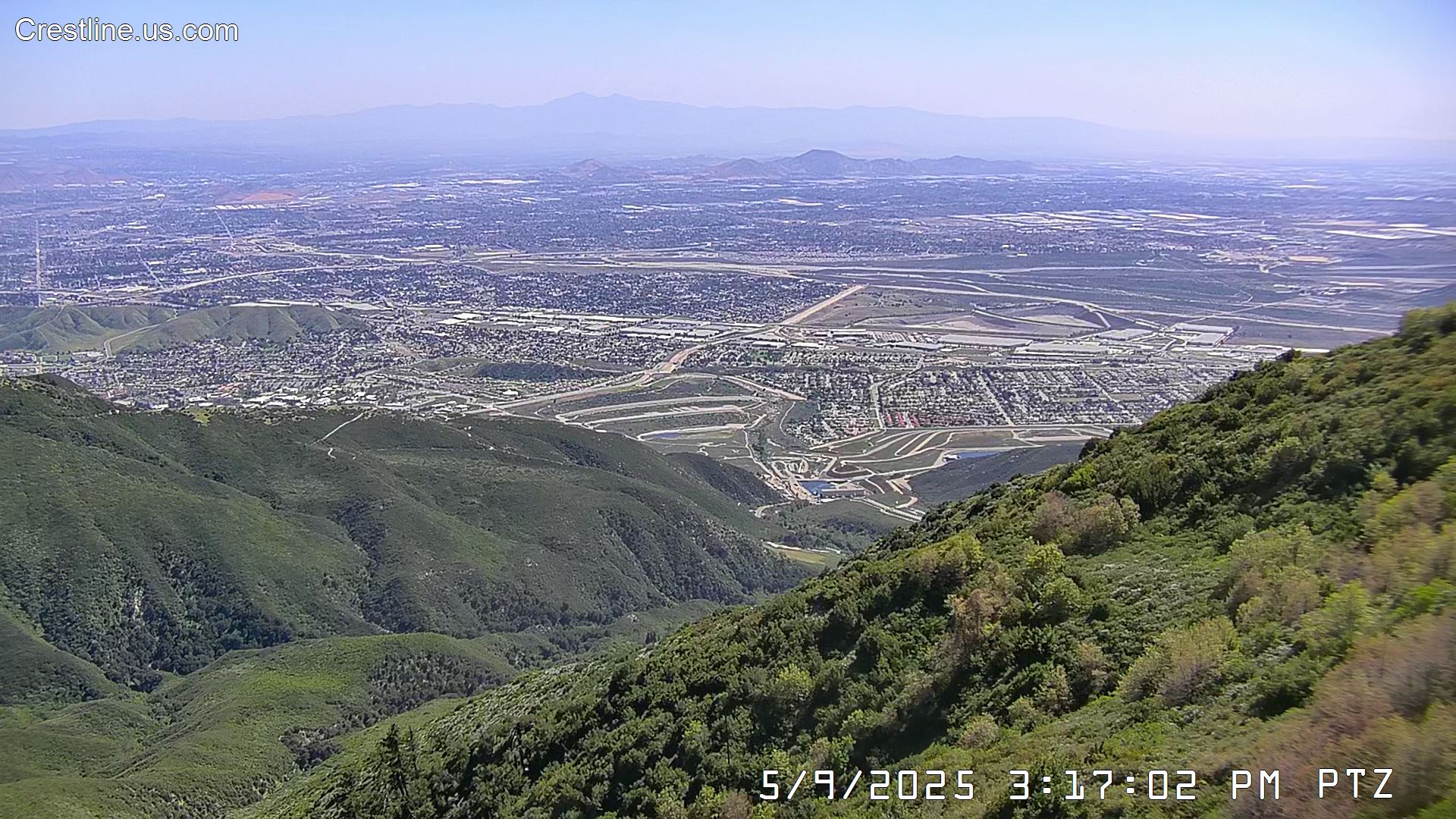 Lakegregoryweather.com
APPLE FIRE UPDATE 08-04-2020 
            The Apple Fire Is Continuing to Spread to The North across the Head of the Mill Creek Canyon, and East into the San Gorgonio Wilderness. As the Fire Burns into the Wilderness, the Vegetation Is becoming sparse limiting Fire intensity. The Fire remained active Monday Night into Tuesday morning. Overnight, Firefighters were able to complete construction of Fireline on the Southwest Corner of the perimeter. This and other work along the Southern and Southeastern Perimeters increased the percentage of containment. Infrared Surveys are Indicating that there are several pockets of heat In the area of Pine Bench (west Side), Banning Canyon (south Side) and Millard Canyon (east Side). Hand Crews were able to work the areas of Pine Bench and Millard Canyon, but due to the Danger of falling trees they did not engage in the Banning Pass area. Structure Protection Groups have been established in the areas of Oak Glen, and Forest Falls. Today, in addition to continuing Structure Protection and Perimeter Control, Firefighters will be scouting the San Gorgonio Wilderness to develop a Control Plan to address the spread of the Fire to the Northeast. Damage Assessment Teams are deployed and will be surveying the Fire Area for Damage to structures and infrastructure.
Current Situation
Total Personnel: 2,565
Size:26,850 Acres
Percent of Perimeter Contained: 15%
Estimated Containment Date:
Monday August 17th, 2020 approx. 12:00 AM
Fuels Involved: Grass, Brush, and Timber
Projected Incident Activity
Main fire progression will continue to the northeast into the wilderness.
Thank you for visiting this Website. If you like this website be sure to share it with your friends or post a link on your own website.
    Donations can be made to help with the costs of maintaining this website and its equipment by clicking on the DONATE BUTTON at the top of this page.
Be sure to check the WEBCAM PAGE for visible weather conditions around our local area.
Rainfall Total 2020-2021: 0.00″
The last 24 hours have brought- 0.00" of  rain at my location as of 7am.
Last storms  24 hour snowfall -0.00″
The total rainfall for the (2019-2020) Rainfall Season was: 31.51″  including 45.50″ of melted snow.
The total for the (2018-2019) Rainfall Year was, rainfall 54.16″ , melted snow total- 25.00″ of snow.
The total for the (2017-2018) Rainfall Year was, rainfall 19.57″ , melted snow total- 4.25″ of snow.
The total for the (2016-2017) Rainfall Year was, rainfall including melted snow total-45.90″
The total for the (2015-2016) Rainfall Year was, rainfall including melted snow total- 32.38″
All measurements are taken at my location on the South side of Lake Gregory.
Normal for the Crestline area is around ~40.00″.
The Rainfall year starts on July 01, and ends on June 30th.
Click the refresh button below to reload this page.
*RC. The information on this site is determined from many sources and is the most probable solution for our local area. Weather is a dynamic force and can change in a brief period of time.