TODAY'S LATEST SATELLITE PICTURES:
---
---
TODAY'S WEATHER DISCUSSION AND FORECAST:

..Good Morning.
....Good Morning.
This morning we have clear skies and gusty winds from the NE across the area. Playground drive weather station had gusts of over 50mph, earlier this morning.
..Our new Heaps Peak WX/ST had winds over 28mph, and in Chatsworth near last weeks Saddleridge fire, gusts of 61mph. Currently the winds have died down but will continue to be strong and gusty throughout the day, and at times through the rest of the week especially along the Ridges and in the Canyons.
..High pressure over the Eastern Pacific will move over SoCal over the next few days bringing a warming trend to the region. Santa Ana winds will also be with us on and off through the week as a couple Troughs pass through to our North.
..High Fire Danger will be with us as well as Humidity levels lower for Monday and Tuesday.
..Wednesday we will see a brief break as onshore flow returns for the day. Then another round of offshore winds will arrive for Thursday and Friday of next week.
..There is hope for a change in the weather at the end of the month! The models this morning are favoring a long wave Trough arriving around the 28th of the month with a chance for rain locally. This is forecast to be a cold Trough of Low pressure with snow possible for the Sierras, and maybe a dusting at the higher elevations locally, if this does come to fruition. So keep your fingers crossed!
..That's it for now. Thank You for joining me at, lakegregoryweather.com
---
Yesterday's High and Low temperatures were:
Crestline-68/45*, Twin Peaks-64/43*, Lk Arrowhead-71/43*, Running Springs-61/42*, Big Bear-67/33*, GVL-63/38*, San Berdo-85/55*, Wtrmn Cyn-74/49*.
---
---
http://lakegregoryweather.com/wp-content/uploads/2017/06/logo6.png
0
0
Ron
http://lakegregoryweather.com/wp-content/uploads/2017/06/logo6.png
Ron
2019-10-20 08:37:59
2019-10-20 08:56:22
Sunday, Oct 20, 2019
Lake Gregory cam-lakegregoryweather.com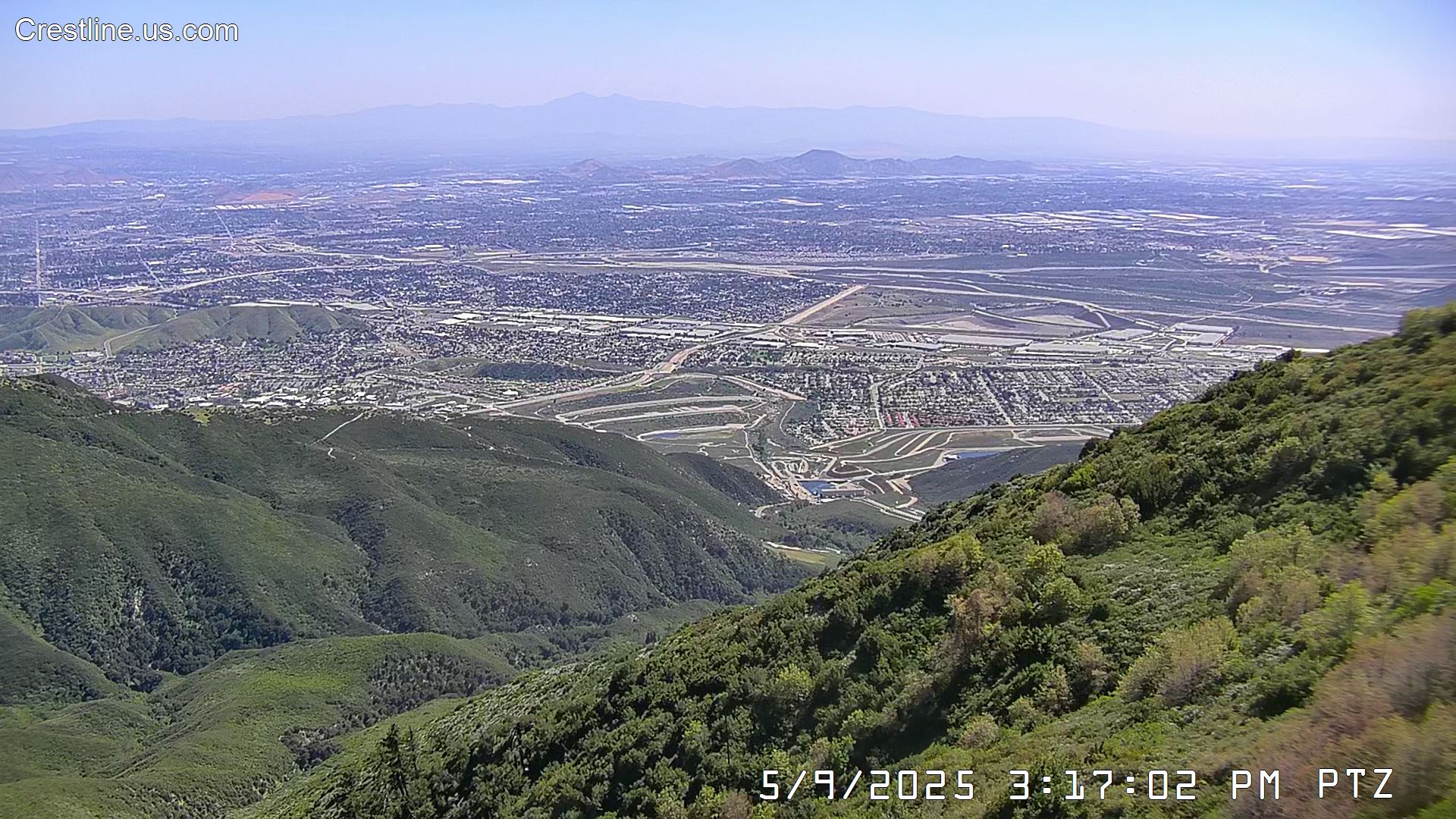 Playground Drive cam-AirSites2000.com
This years (2019-2020) rainfall total is at 00.23"  at my location.
The last 24hours have brought- 0.00" of  rain at my location.
Last storms  24 hour snowfall 0.00″
Season snow total at my location : 00.00"
The total for the (2018-2019) Rainfall Year was, rainfall/melted snow total-54.16″ /25.00″ of snow.
The total for the (2017-2018) Rainfall Year was, rainfall/melted snow total-19.57″ /4.25″ of snow.
The total for the (2016-2017) Rainfall Year was, rainfall/melted snow total-45.90″
The total for the (2015-2016) Rainfall Year was, rainfall/melted snow total- 32.38″
All measurements are taken at my location on the South side of Lake Gregory.
Normal for the Crestline area is around ~40.00″.
The Rainfall year starts on July 01, and ends on June 30th.
Thank you for visiting this Website. If you like this website be sure to share it with your friends or post a link on your own website.
    Donations can be made to help with the costs of maintaining this website and its equipment by clicking on the DONATE BUTTON at the top of this page.
Be sure to check the WEBCAM PAGE for visible weather conditions around our local area.
LAKE GREGORY RECREATION  (click on the link)  is open every day for Fishing and Boat Rentals.
For local dispatch information WWW.SOCALMOUNTAINS.COM
For California Fire info inciweb.org
Click the refresh button below to reload this page.
*RC. The information on this site is determined from many sources and is the most probable solution for our local area. Weather is a dynamic force and can change in a brief period of time.