Below, you will find all of the local Highway information for the SoCal area. If you click on any of the links and add your HWY choice, the latest road and traffic information for that Highway or Interstate will be shown. These are updated by CALTRANS AND or the local CHP office continuously and contain current chain requirements for the Crestline, Lake Arrowhead, Running Springs and Big Bear areas, as well as any other Road or Highway announcements for that particular area. Highway 395 is also listed for those who travel to the Eastern Sierras. Below the Caltrans icons, local road work or areas of congestion may be posted at any time for HWYs 18, 330, 38, or 189, that may impact travel through the Crestline to Big Bear areas as well as local road work. This is another good source of information to help get local information to anyone commuting to the San Bernardino Mountain areas. So if you are headed to Crestline, Lake Arrowhead, Big Bear or Running Springs for the day, or heading home, this will be a good source of information for your commute.
LOCAL HIGHWAY CONDITIONS
Click the HWY sign in RED  below for the most up to date info on our local roads.
Click here for Quickmap
Highway 189 at Lake Gregory
Devils Canyon Cam Courtesy of AirSites 2000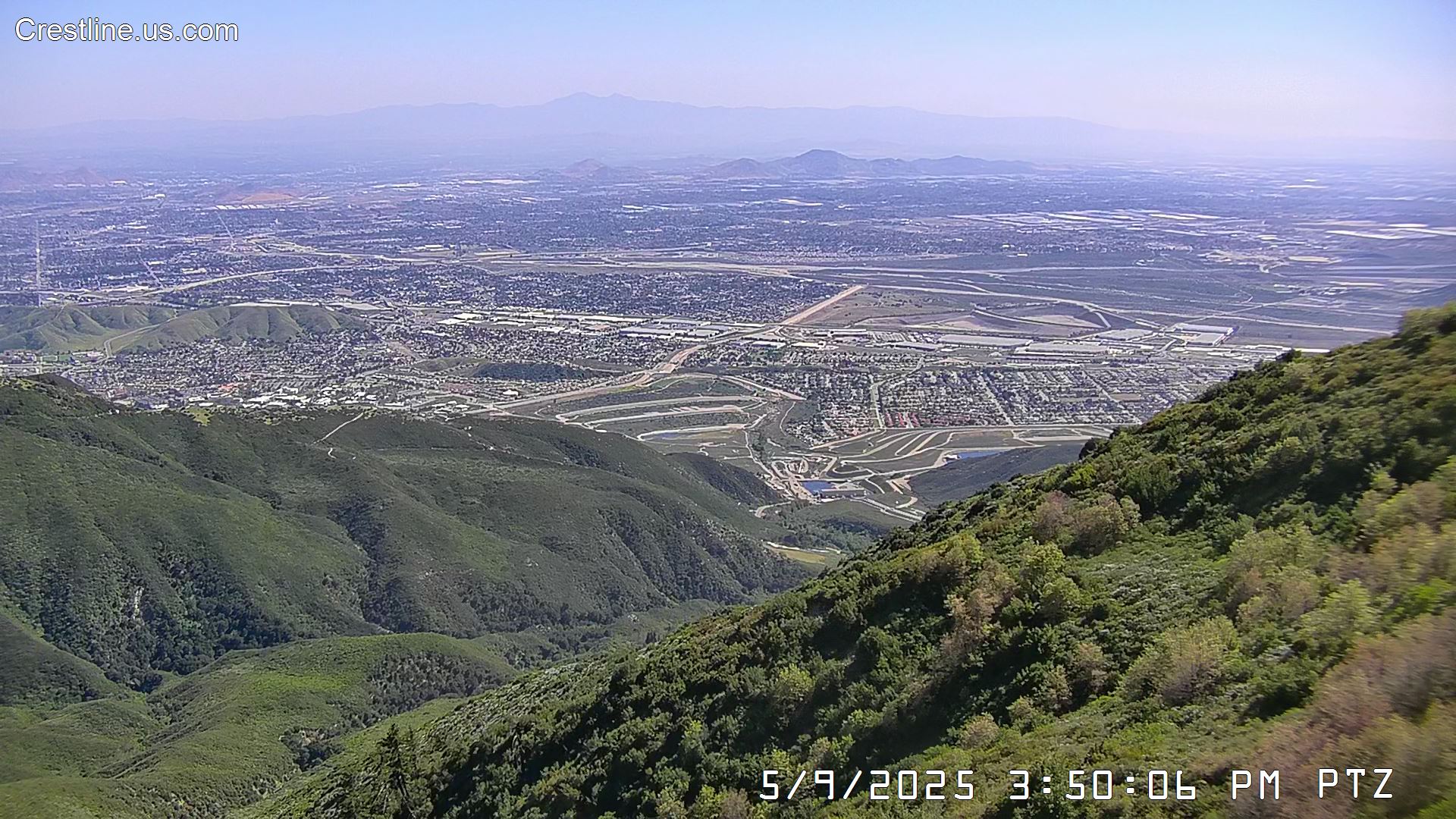 BE SURE TO STAY IN TOUCH WITH "RimReporter"
FOR THE LATEST LOCAL NEWS AND TRAFFIC REPORTS ON FACEBOOK 
TODAY'S LATEST ROAD CONDITIONS
HWY'S highlighted in RED are links to the CHP website.
 California State Route SR-18 Rim of the World Highway Traffic & CHP Incidents
 California State Route SR-189 Rim of the World Highway Traffic & CHP Incidents.
   Highway SR-330 Traffic & CHP Incidents in California
  Road Conditions SR-173 Traffic & CHP Incidents in California
California State Route SR-38 San Bernardino Mountains Traffic & CHP Incidents